Notify me when this product is back in stock.
Dopper Original - Sunshine Splash

With this Sunshine Splash Dopper, you bring the sunshine into your home. This yellow water bottle makes the dark clouds disappear and rainbows appear.
Want to surprise someone with an actual message in a bottle? Write your personal message in the text box (mobile users: click on the icon next to 'add to basket').
And it's not just the summer colour of this pale yellow Dopper that gives rise to a good mood, the wonders it does for our oceans too; because thanks to this Dopper, the waste of disposable plastic bottles disappears like snow in the sun. Wow!

General
Holds 450 ml 
Very easy to clean.
Dishwasher safe up to 65°C
Manufactured in the Netherlands
Suitable for tap water
Materials
PP - Polypropylene (bottle and cap)
ABS - Acrylonitil Butadieen Styreen (cup)
TPE - Thermoplastic Elastomer (gasket in cap & cup)
Approvals
BPA/plasticizer and toxin-free

Cradle to Cradle certified
Service
Discover our delivery options.
Any other questions? Check the Dopper Helpcenter.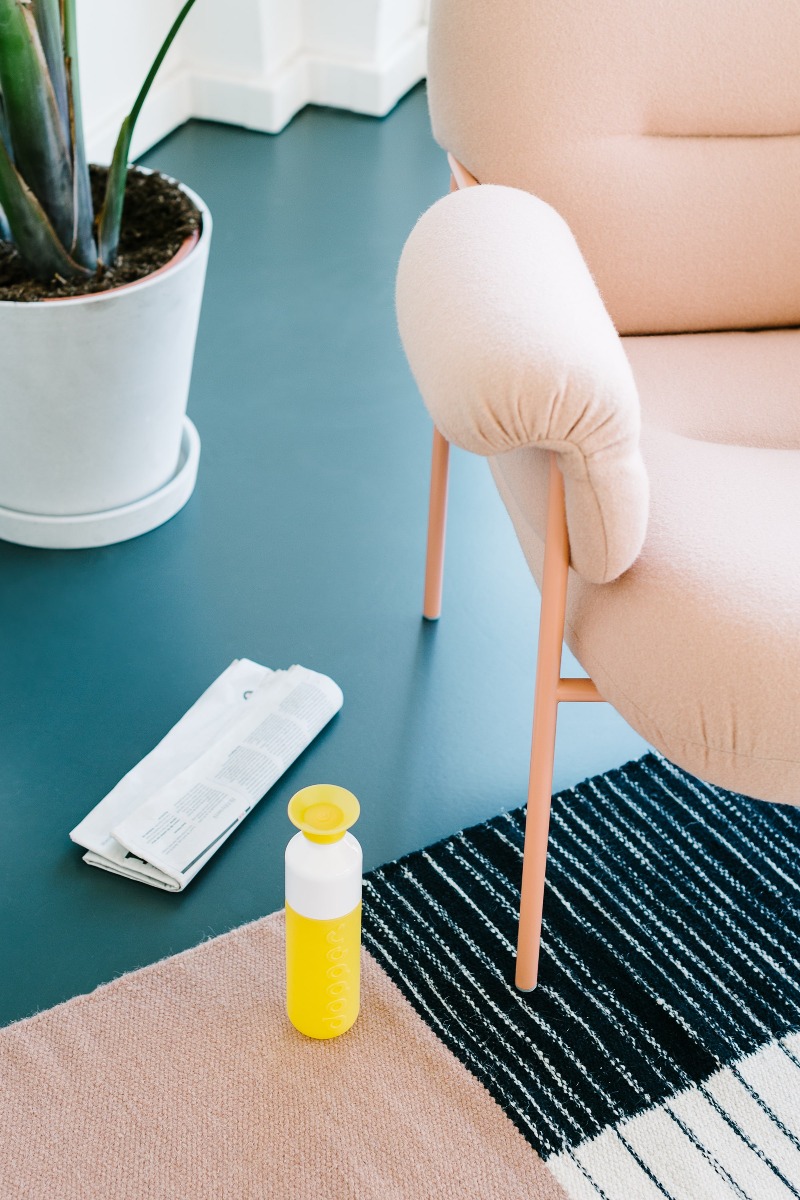 BUY DOPPER YELLOW
Our oceans are our planet's lungs, we just can't do without them. And we shouldn't want to do that either, because who doesn't like to take a refreshing dive into that lovely salty water on a summer's day? Yet, an average of 8 billion kilos of plastic ends up in our oceans every year. Together, we know and can do so much better. By refilling this yellow water bottle with delicious tap water, you save an average of one kilogram of plastic waste a year. This may sound like just a drop in the ocean, but together, all these drops can generate a huge wave.

YELLOW SUSTAINABLE BOTTLE
With the purchase of this yellow Dopper bottle, you not only ensure crystal clear water in the oceans, but also from the tap. Because 5% of our net sales revenue goes to the Dopper Foundation's projects. In collaboration with Simavi, the Dopper Foundation facilitates access to clean drinking water where people need it most. This way, sip by sip, you will help providing 10,000 Nepalese people with safe drinking water in the next three years. You may just as well brag a bit about this at the coffee machine or during your next tinder date