Dopper Insulated (580 ml) - Blazing Black

Is the plastic soup too big of a problem to fix? Think again. The solution is actually black and white. Literally. When you drink tap water from your Blazing Black thermos bottle you are claiming your part of the oceans to protect. 
The big Dopper Insulated Blazing Black also has a little sister of 350 ml.
Want to surprise someone with an actual message in a bottle? Write your personal message in the text box (mobile users: click on the icon next to 'add to basket').
One bottle. All seasons.
No single-use water bottle is entering on your watch! And that is so cool, it's arctic. Which is no problem for this Insulated bottle.
In every situation, the Dopper Insulated Blazing Black (or its counterpart, the Dopper Insulated Wavy White) keeps your water hot for 9 hours or cold for 24. Are you more into great white sharks than killer whales? There's also a Dopper Insulated Wavy White! These statement bottles come in two sizes: 580 ml and 350 ml (about the same size as a Dopper Original).

Specifications 
Holds 580 ml / 20 oz 
Three parts, very easy to clean 
Dishwasher safe up to 65°C / 149°F 
Manufactured responsibly in China 
Thermos bottle for hot and cold water 
Do not use in combination with the Dopper Sport Cap
Dimensions and weight 
Diameter 7.3 cm / 2.8" 
Height 25.7 cm / 10"
Weight 380 gr / 13.4 oz 
Materials 
18/8 Stainless Steel (bottle and cap) 
PP — Polypropylene (cap) 
Tritan (black cup) 
Silicone (seal in cap and cup) 
BPA and phthalate free
Approvals
BPA/plasticizer and toxin-free

Cradle to Cradle certified
Service
Discover our delivery options.
Any other questions? Check the Dopper Helpcenter.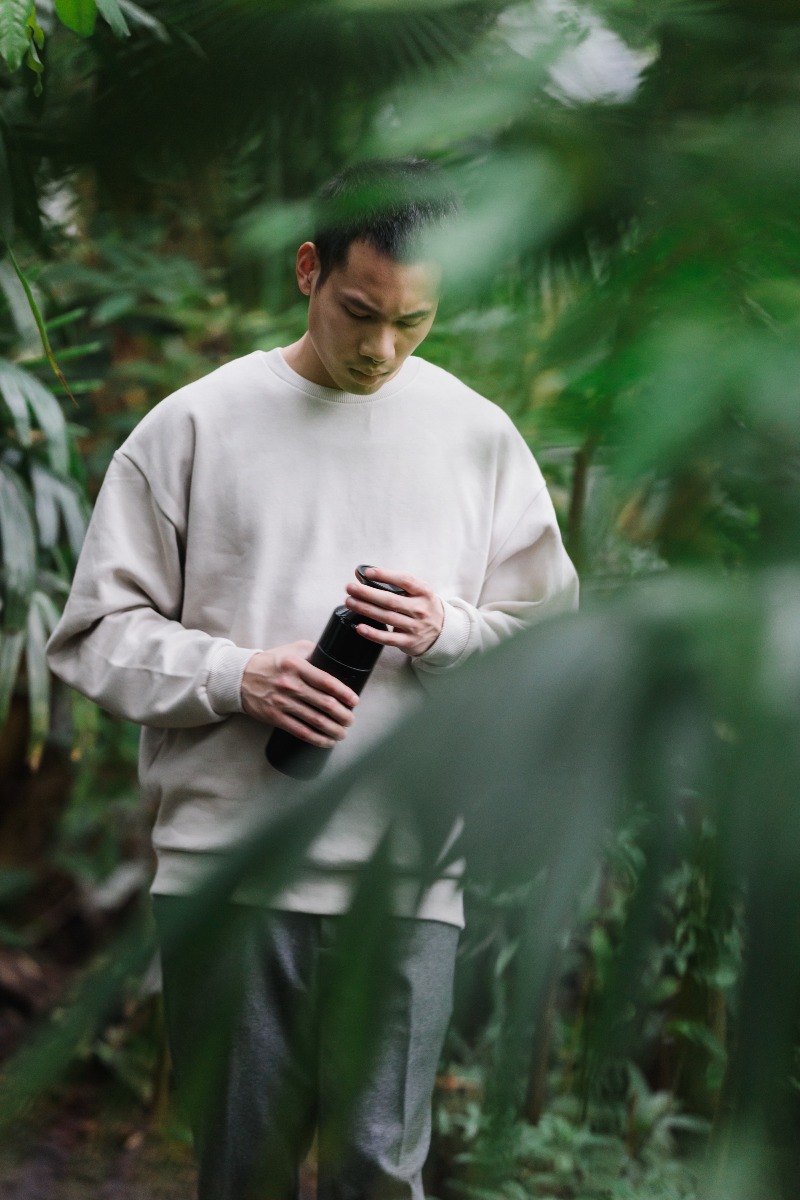 Black Dopper Insulated - A badass bottle
The design of this Black Dopper Insulated beckons and whispers: join the movement, you'll be saving our planet. You can envision how your portrait will one day decorate the Louvre, in which you're emerging from a crashing wave, raising your Dopper in the night's sky and your voice echoing through the storm: "No more single-use!" Master piece. If only Michelangelo was still alive.