Dopper Insulated (350 ml) - Terracotta Tide

Feel the sun on your face, sand between your toes and an everlasting sea breeze messing up your hair. Let this terracotta beauty pull you in like the moon pulls the ocean. Lifting your spirits like the rising tide and igniting a slow-burning desire to explore the earth we live on. Or that new part of town.
The small Insulated also has a big brother of 580 ml.
Want to surprise someone with an actual message in a bottle? Write your personal message in the text box (mobile users: click on the icon next to 'add to basket').
Personal climate control.
Single-use water bottles? Not your cup of tea. Reusable water bottles that help fight plastic pollution – now that's what gets your (solar-powered) engine going. Which is why you've made your digital way onto our website to examine this beauty of an thermos bottle yourself. And who can blame you. After all, this reusable bottle is like your personal, sustainable climate control. Keeps your water cold in summer (24h). Hot in winter (9h). And has you saving the oceans. All. Year. Long. We hereby declare ocean-saving season open.
Bonus: the bottle-and-cup-in-one design means it's easy to fill and easy to clean. For you, or your dishwasher (at up to 65 degrees). Which is almost as cool as the fact that the Dopper Insulated is responsibly produced in China in accordance with the BSCI Code of Conduct. And then shipped using 100% biofuels through the GoodShipping Program.

Specifications 
Holds 350 ml / 12 oz 
Three parts, very easy to clean 
Dishwasher safe up to 65°C / 149°F 
Manufactured responsibly in China 
Thermos bottle for hot and cold water 
Do not use in combination with the Dopper Sport Cap 
Dimensions and weight 
Diameter 6 cm / 2.4" 
Height  23.6 cm / 9.3"   
Weight 270 g / 9.5 oz   
Materials 
18/8 Stainless Steel (bottle and cap) 
PP — Polypropylene (cap) 
Tritan (white cup) 
Silicone (seal in cap and cup) 
BPA and phthalate free 
Approvals
BPA/plasticizer and toxin-free

Cradle to Cradle certified

 
Service
Discover our delivery options.
Any other questions? Check the Dopper Helpcenter.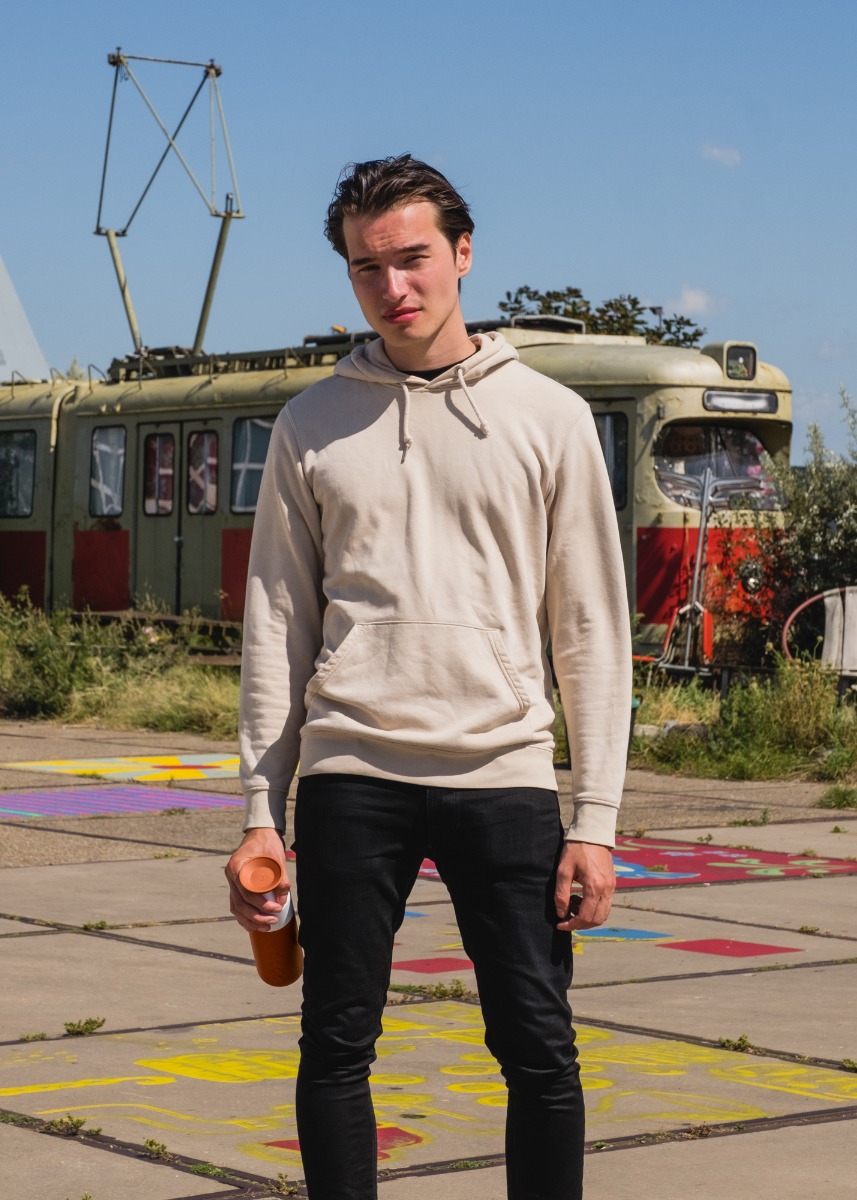 Terracotta Tide insulated bottle
Here it is. The Dopper you've been waiting for. An insulated water bottle with ocean-saving powers. Helping you stop single-use water bottles from entering our oceans with every sip you take. Whether it's boiling hot or freezing cold outside, the Terracotta Tide Dopper has got you covered. Dare we say the best insulated bottle out there? We just did.