Dopper Original - Pacific Blue

The Pacific Blue Dopper fits with your aura because you are very straight forward. Just like that tequila on Friday night, you take life with a grain of salt. That makes you as refreshing a cool westerly sea breeze.
Want to surprise someone with an actual message in a bottle? Write your personal message in the text box (mobile users: click on the icon next to 'add to basket').

The Dopper bottles are BPA Phthalate and lead free meaning there are no toxic or banned substances in the Dopper.

We use the Cradle to Cradle concept. We maximize recycling and minimize destruction.

80 tons of plastic would never see the light of day by using a reusable bottle like Dopper.
The sustainable drinking bottle for tap water
But let's not pussyfoot around here. We're all perfectly aware you eased into the Dopper webshop because you think… correction, know the Dopper water bottle is just one truly awesome design. Out the corner of your eye you probably witnessed all the girls going weak at the knees over that cool dude chugging it down at the gym, or how the most popular operator at college was casual, carelessly flaunting a Dopper during the break. Our selection consists of a colorful family of water bottles sporting numerous characters. Ordering couldn't be simpler: choose your Dopper bottle in the color of your choice and pay safely via iDeal or credit card. Trouble choosing? Why not order an extra bottle and link up the different parts. Or buy a Dopper as a gift for a friend, family member or to impress your date, at the same time boosting your karma points.
And if the storm then heads your way, you can just dig a nice deep hole on the beaches of Zandvoort. Of course, this dark blue water bottle matches with all of the tints of the horizon. Combine it with a white cap for that authentic maritime look or go for a sporty combination with the Cool Blue Sport Cap. And with a Sunshine Splash Cap on the Pacific Blue Bottle, you will always see the sun setting in the sea.
General
Holds 450 ml / 15 oz
Very easy to clean
Dishwasher safe up to 65°C
Manufactured in the Netherlands
Suitable for tap water
Materials
PP - Polypropylene (bottle and cap)
ABS - Acrylonitil Butadieen Styreen (cup)
TPE - Thermoplastic Elastomer (gasket in cap & cup)
Approvals
BPA/plasticizer and toxin-free

Cradle to Cradle certified
Service
Discover our delivery options.
Any other questions? Check the Dopper helpcenter.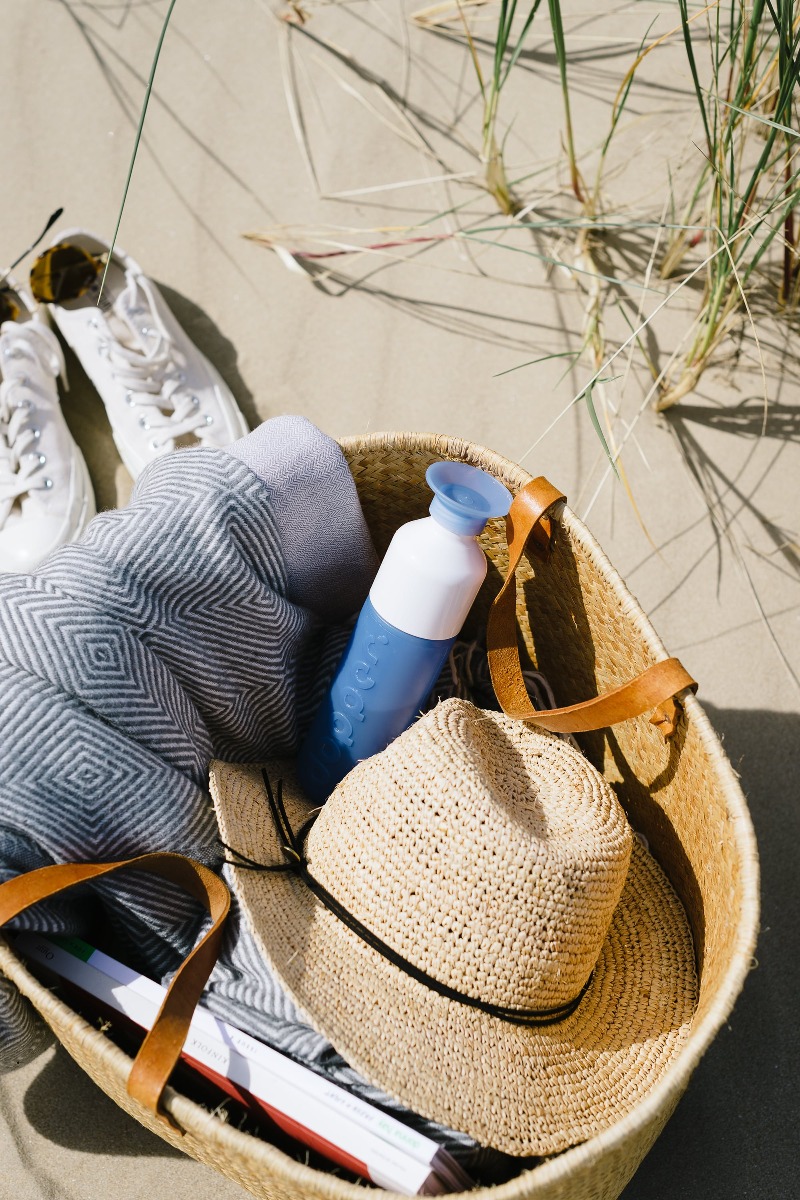 BUY DOPPER DARK BLUE
Take a leap into the deep with the Pacific Blue Dopper! This dark blue drink bottle is an ode to the Great Pacific: our planet's largest and most impenetrable ocean. If you head out to sea with this mysterious model, you will always be on the right course. That's because the dark blue Dopper is as rugged as the waves, as magical as the starry night and has endless depth. 24 centimetres, if you catch our drift. Aye, aye!

SUSTAINABLE DARK BLUE WATER BOTTLE
With the purchase of this Pacific Blue Dopper, you are contributing to cleaner oceans. Each year, somewhere around 8 million kilos of plastic waste - including many plastic bottles - winds up in our oceans. Ocean currents gather all of that plastic into a floating garbage dump in the Pacific known as the "Plastic Soup". By no longer purchasing disposable bottles and instead starting a sustainable relationship with your Dopper, you help turn this tide. And no, that's not as pointless as carrying water to the sea.